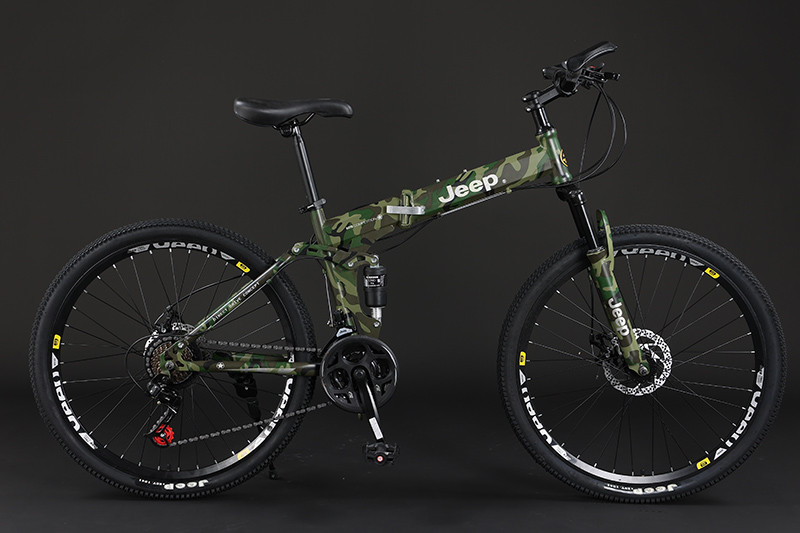 STEEL FOLDING BIKE FS630 - Jeep
A reliable, lightweight folding bike – perfect for commuting and packing down to take on adventures. Versatile and compact, why would you walk anywhere when now you can ride?
A durable commuter and essential adventure bike, the lightweight steel frame packs down with ease and its unique folding function can be used in a variety of ways. You can ride to the train station or bus stop, pack the FS630 Bike down and this folding bike will fit on public transport with ease. When you reach the office, you won't need to leave it out in the elements, The FS630 Bike will easily fit under your desk!