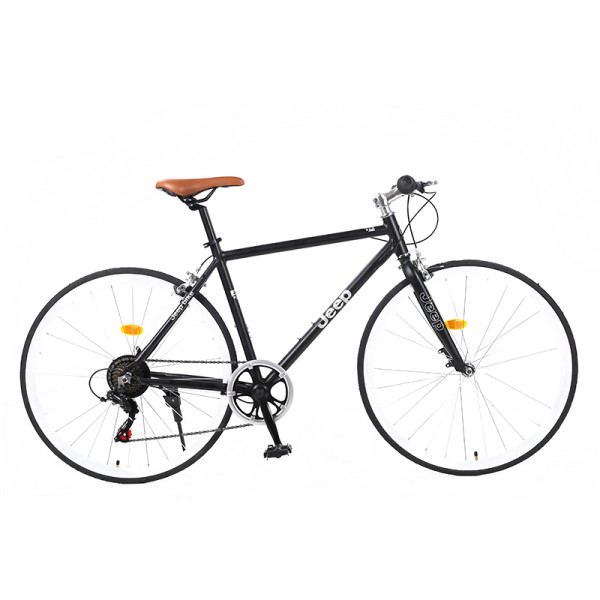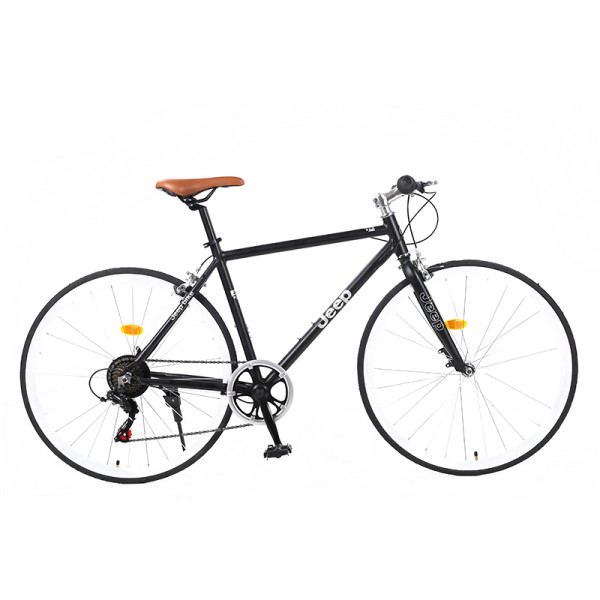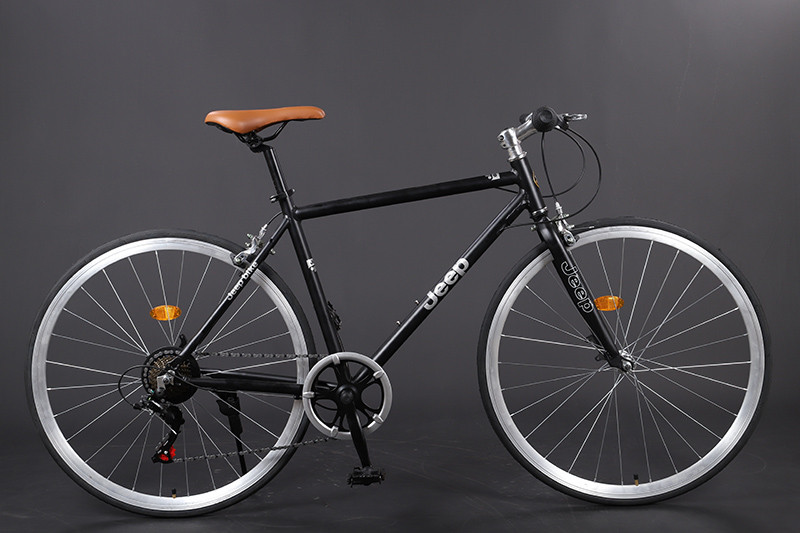 FALT BAR ROAD BIKE RAC750 - Jeep
When it comes to reliable, entry-level road bikes for commuting, the bike is hard to beat for comfort and durability. An entry-level road bike, the bike strikes a perfect balance between speed and comfort.
The shape of the Jeep bike flat bar puts the rider in a comfortable yet commanding upright position. You'll be visible to the traffic and the road ahead will be visible to you. The threaded headset even allows for handlebar adjustment. This means you can switch from easy commuter comfort to a more aerodynamic position – perfect for when you're running late.
| | | | |
| --- | --- | --- | --- |
| | | | |
| | | | |
| | | | |
| | Jeep alloy single chainset | | |
| | | | Z.star dual pivot callipers |
| | | | |
| | | | |
| | | | |
| | | | |
| | | | PVC Platform, 9/16″ steel axle |