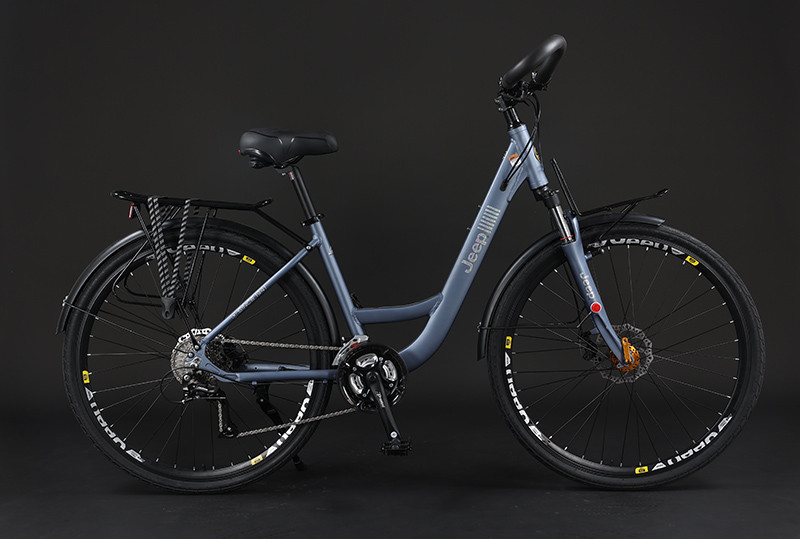 TREKKING BIKE TURUI 3.0 - Jeep
Busier roads. Increasing travel costs. Rocketing pollution. Longer, more depressing commutes. Expanding waistlines. What do these real-life challenges have in common? The bike Over 75% of short-distance, inner-city travel is made by one. We believe it's time to escape these metal boxes, embrace two wheels and reignite your freedom to move. So, if you 're after one bike to do it all, then one of our commuter could be the perfect fit.
 They're fast, durable and offer a more upright and comfortable riding position for less stress on your back and improved vision in traffic. With mounts to attach racks, pannier bags and baskets, you'll be able to pack everything you need for your day.