YOUR ADVENTURE. YOUR FREEDOM. YOUR JEEP BIKE.
Since 1941, the JEEP brand has been a symbol of freedom and capability, engineered for excellence in harsh conditions. The products of the JEEP brand are created for an unlimited life.
They are authentic, enthusiastic and always ready to face the world - with their feet firmly on the road, in the mud or on the highest mountain peak. And that's why Jeep bikes were designed - to make the most of your desire to explore and experience the world around you. Jeep bikes, fits into your world.
PROGRESSER BICYCLE MANUFACTURER
We design & engineering, frame manufacturing, spraying & labeling, bicycle assembly, and supply chain management of bicycles from zero to completion for each customer, we will spare no effort to create cost-effective bicycles for you!
Design & Engineering

We understand the needs of our clients, some of whom are leading global bike brands.

The team with many years of ergonomic bicycle design experience has been recognized and loved by the work.

We look for the perfect solution in every step of our work in order to make sure that every detail conforms to the customer requirements.

Frame Manufacturing

We engage in a joint process with our customers to develop the ideal bike frame – from the first draft to the finished product.

Progresser group has the modern frame production base in the world, and owns more than 6 bicycle frame production lines.We can manufacture hi-ten steel frames, 4130 chromoly, 6069/6061 alloy frames, carbon fiber frames and magnesium alloy frames.

All products have passed South Korean KS quality system certification, Japan SG certification, US CPSC, European Union EN standards and so on, reaching the world top level.

Spraying & Labeling

Paint shops that are ready to handle any materials and demands any time (even silver-plated carbon), we can deal with all imaginable requirements in a flexible way.

Progresser group has the world-leading intelligent spraying production base with 4 modern painting lines, including several high-grade painting lines and dustless painting lines, with superior strength and competitiveness in the Chinese bicycle industry.

Bicycle Assembly

Progresser group has automatic assembly production base with top technology

Owns 10 bicycle assembly lines, and uses the most advanced assembly line imported from Netherlands, automatic rim assembly equipment, automatic calibrator, automatic knitting machine, electronic torque & anchoring force tool and other internally advanced assembly equipment.

The advanced processing capabilities make sure that the product implementation ability occupies a leading position in the bicycle OEM industry.

Supply Chain Management

Optimised Flow of Production, Logistics and Distribution

Safety, flexibility and the optimum ability to deliver – that's what we can offer our clients thanks to our Global Warehouse Service, consistent cycle time management, and a sophisticated logistics and distribution strategy.

Modern tools ensure transparency, efficient reporting, fast reaction times, and the best possible after-sales service.
Progresser group can help customers create products with the same quality as JEEP brand
Progresser, as a high-end brand bicycle manufacturer, can provide customers with professional bicycle solutions. Our clients are diverse, from large and medium-sized companies to young start-ups. Our customers including (brands, Amazon and other e-commerce platform sellers, regional wholesalers, distributors, retailers) all regard us as reliable long-term partners.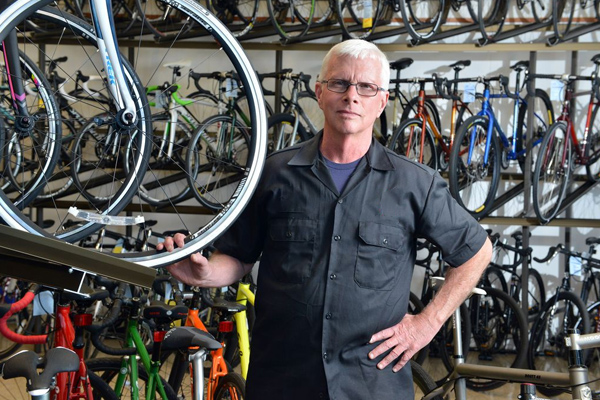 Bicycle Distributor
"Progresser has manufacturing and technical expertise that can help us produce the best bicycles on the market today." Bicycle users have gained the most trusted friends with me, and I am proud to be a partner of Progresser